What to see in Trongsa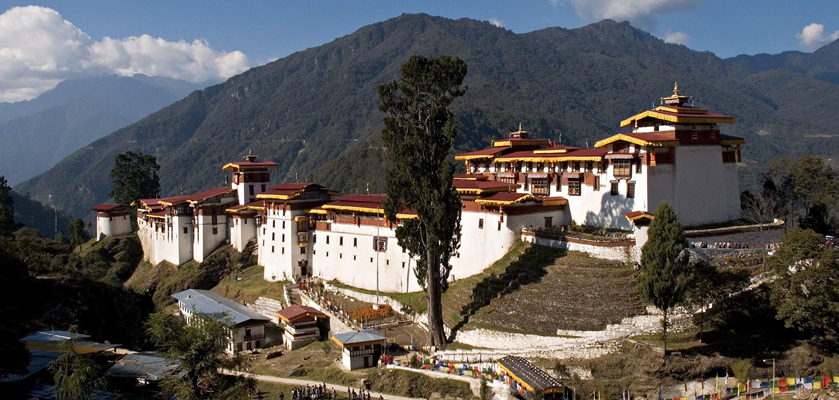 TRONGSA Dzong : Built in 1648, it is the ancestral home of the Royal family. Both the first and second King ruled the country from this ancient seat. All four Kings held the post of Trongsa Penlop (honorary governor) prior to being crowned as King. The Dzong is a massive structure with many levels, which slope down the contours of a hill on which it perches. Because of its highly strategic position as the only connecting route between east and west, the Trongsa Penlop was able to control the whole of the eastern region effectively.
TAA Dzong : This watch tower which once guarded Trongsa Dzong from internal rebellion, stands impressively and provides visitors an insight into historical significance of Trongsa in Bhutan's history.
CHENDEBJI Chorten : Enroute to Trongsa is Chendbji Chorten, patterned on Swayambhunath temple in Kathmandu. It was built in 19th century by Lama Shida, from Tibet, to cover the remains of an evil spirit that was killed at this spot.