About Us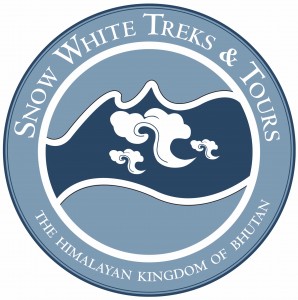 Snow White Treks and Tours is a Bhutanese culture and nature tour company. It is based in Thimphu, the capital of Bhutan. The tour company is registered with the Tourism council of Bhutan and is a member of Association of Bhutanese Tour operators (ABTO).

Kencho Wangmo Dorjee, Proprietor and Managing Director of SWTT (Snow White treks and tours), is a graduate of the Institute of Tourism and Hotel Management in Salzburg, Austria. She has traveled widely throughout Southeast Asia, Europe and the United States, making her very familiar with Western standards. Kencho is pleased to share her knowledge of everything Bhutanese and is available to help you customize your trek or cultural tour. SWTT features knowledgeable, professionally trained guides who are eager to meet the needs of your clients.
Our commitment is to provide you with the trip of a lifetime to create for you a lifetime of memories. In organizing your trip, we will not make promises we cannot keep. This is one reason past clients recommend us so highly. Many of our first time and repeat clients are happy to talk with you by phone or e-mail and share their experience of SWTT and Bhutan. SWTT is among the companies listed in "The Lonely Planet Guide on Bhutan".
So join us in exploring the vibrant Bhutanese culture, where Buddhism permeates every aspect of daily life. The majestic Himalayan snow peaks, virgin forests, exquisite architecture and friendly people are just a few reasons Bhutan has been called the world of last Shangria La.
Tashi Delek!