What to see in Punakha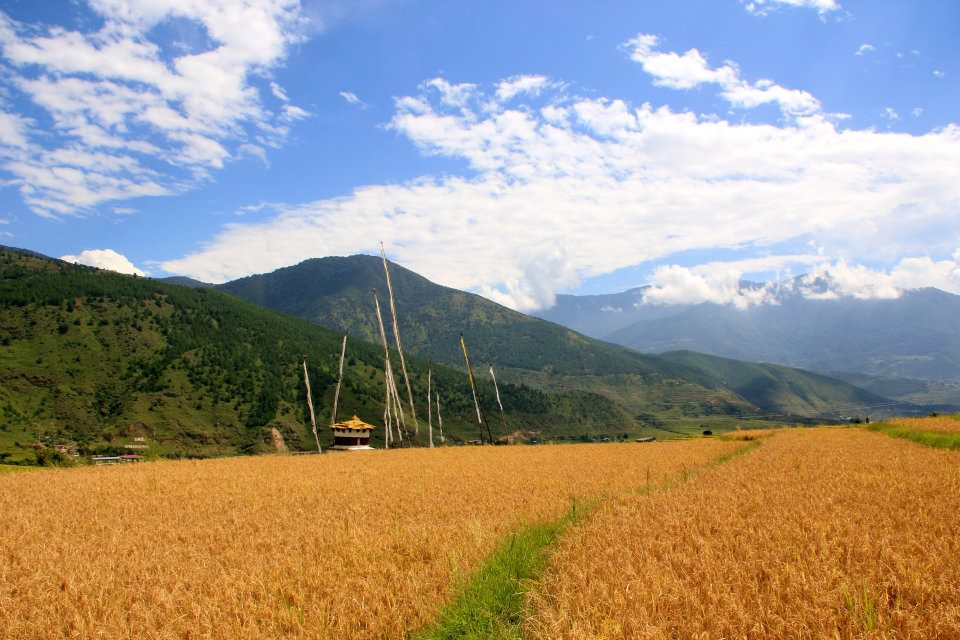 PUNAKHA Dzong : Built strategically at the Junction of Pho Chu and Mo Chu rivers in 1637 by Shabdrung Ngawang Namgyal to serve as the religious and administrative center of the region. Damaged by four catastrophic fires and an earthquake, the Dzong has been fully restored by the present King. The Dzong is open for visitors during Punakha festival and in summer months when the monk body moves to Thimphu.
CHIMI LHAKHANG/TEMPLE : Chimi lhakhang (1hr walk approx from the motor road) of the Divine Madman who is popularly known as Drukpa Kuenley. He inherited the Divine madman title since he revolted against the orthodox Buddhism in his time. He taught the people that religion is an inner feeling and it's not necessary that one should be an ordained monk. He is believed as a symbol of fertility and most childless couples go to his temple for blessing. The translation of the life of Drukpa Kuenley is done by Keith Dowan.
KHAMSUM YUELING temple on a hill: This temple has the best present day architecture and is being built by the crown prince's mother Ashi Tsering Yangdon Wangchuck.